Subject: An open discussion list for topics related to the geteduroam service
List archive
From: Blair T Sawler <blair.sawler AT unb.ca>
To: "geteduroam AT lists.geant.org" <geteduroam AT lists.geant.org>
Subject: Corrupted Profile Windows
Date: Mon, 13 Jun 2022 14:39:19 +0000
Accept-language: en-CA, fr-CA, en-US
Arc-authentication-results: i=1; mx.microsoft.com 1; spf=pass smtp.mailfrom=unb.ca; dmarc=pass action=none header.from=unb.ca; dkim=pass header.d=unb.ca; arc=none
Arc-message-signature: i=1; a=rsa-sha256; c=relaxed/relaxed; d=microsoft.com; s=arcselector9901; h=From:Date:Subject:Message-ID:Content-Type:MIME-Version:X-MS-Exchange-AntiSpam-MessageData-ChunkCount:X-MS-Exchange-AntiSpam-MessageData-0:X-MS-Exchange-AntiSpam-MessageData-1; bh=Fm5jYNsapSNuezhPyVAG7CAPvl66q5FhlsqVxSRUc0s=; b=U/p/3Fe1sbCp/nTpCWINhhBFk8fqbn3Q/07dnjIldTTzc9wQ+55/mntIPNwSlP191LytA/nOfYQc0PI+VnPA6Wksw8rEjThHJy4MbyAs5MqvMjOcZuW0uGomCe5yQbhnR+L+ljZndDBPJUc4J81/CZ54uh4512yS2PxCfGEid5PjxA05pRf0tHS13JgL63coB1GaF1bJoSDhIx8EzkW4DdvbPtBYEyA9bsq/GvgpFWDLuhmuAbZq/5bPEi04JZzRlitEtP/SNvNeiFBPooeSfNxgURuTB5rnVvuFeBOcpglVPRF9JvDUTZVsEc+zTkWwKnz9SoWiIn3TKCoawWcYsg==
Arc-seal: i=1; a=rsa-sha256; s=arcselector9901; d=microsoft.com; cv=none; b=EpD2m/DCkrx5q9BYcX6ZJYZYPfziFimJe/H7YDaeKlCFQpmT5DZNsDhO7yhNr069gmmf/n/Zm6YY8yJAbQRdp0ZRAAs3FIEByh9Hh5TdqnlAZW9A+82I9IAgYFCgWPBJm3+XFlN7rBBWvLp/CEIUafvQrNsSG1dVsT6KCvHLWsBAjGY47Q9xx6QT9sDKCHqnEVsivBRv/Lqm/Mkm3AOH/aE8mOPSM1ZS47jD4Jpw1WcoD6XSXe9fgGpcLAtpHrALUsQvscRhwNZ+TPeg8kxYfdF5HFAJgA5ecaN9/flfs14EarBrYsLi+nqyuZi8E67BEVA5Aq7izHKQPtHjiqJ0qw==
Authentication-results: dkim=none (message not signed) header.d=none;dmarc=none action=none header.from=unb.ca;
---
Good day
We've rolled out eduroam eVA at our institution and during testing we're seeing some instances of a corrupt profile when trying to load a new profile use geteduroam on Windows, with a Reason Code 13.
The wiki indicates that the profiles are stored in %HOME%\AppData\Local\geteduroam, but that does not seem to be the case. The app is not installed, is just the exe.
Has anyone seen this issue and know how to fix it?
Thanks
Blair T. Sawler
Manager, Technical Operations • Information Technology Services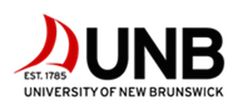 ---
Corrupted Profile Windows, Blair T Sawler, 06/13/2022
---
Archive powered by MHonArc 2.6.19.